Oil prices grasped at optimism early this week after falling a little late last week.
The reason for the drop: news that OPEC+ producers would start raising production beginning Aug. 1. WTI, which sank below $40 per barrel on Friday, climbed to over $43 per barrel by midday Wednesday, Aug. 5 while Brent reached almost $46 per barrel as well.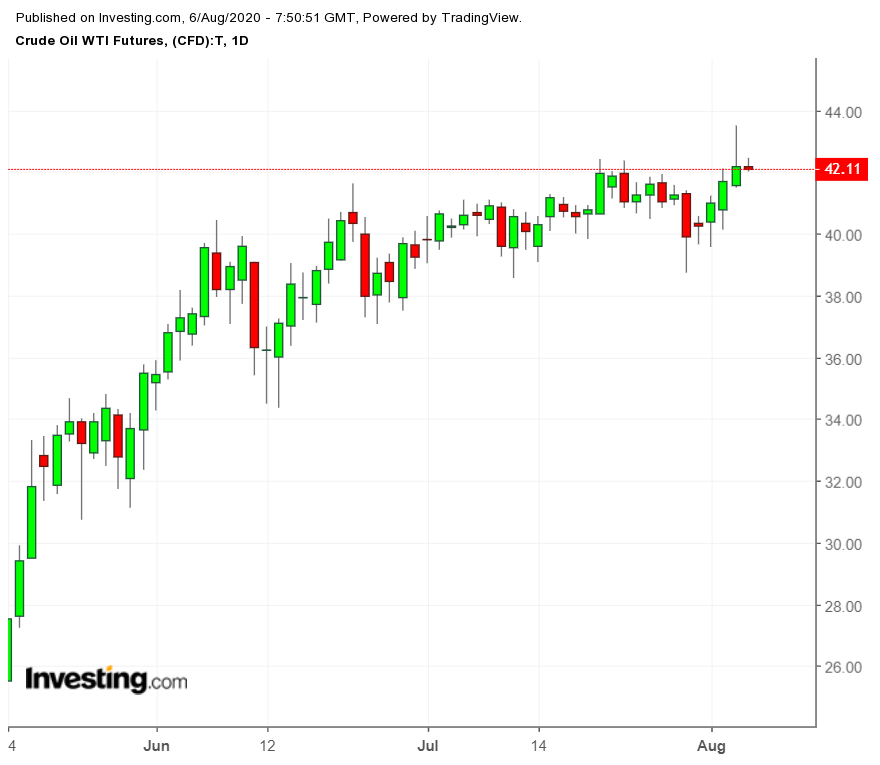 The positive sentiment this week was fueled largely by a report from API showing that US crude oil and gasoline inventories fell significantly last week—crude oil by 8.6 million barrels and gasoline by 1.7 million barrels.
The official EIA report on Wednesday confirmed that US crude oil stocks plunged last week, by 7.4 million barrels, but gasoline inventories rose by 419,000 barrels, still 8% higher than the 5 year average for this time of year despite the fact that US refineries are only running at 80% of their operable capacity.
This week's price rise is the most crucial price movement we have seen in both Brent and WTI since June. Traders are clearly looking for any reason to move the markets, as was evidenced yesterday by a jump in Brent following news of an explosion in Beirut, Lebanon.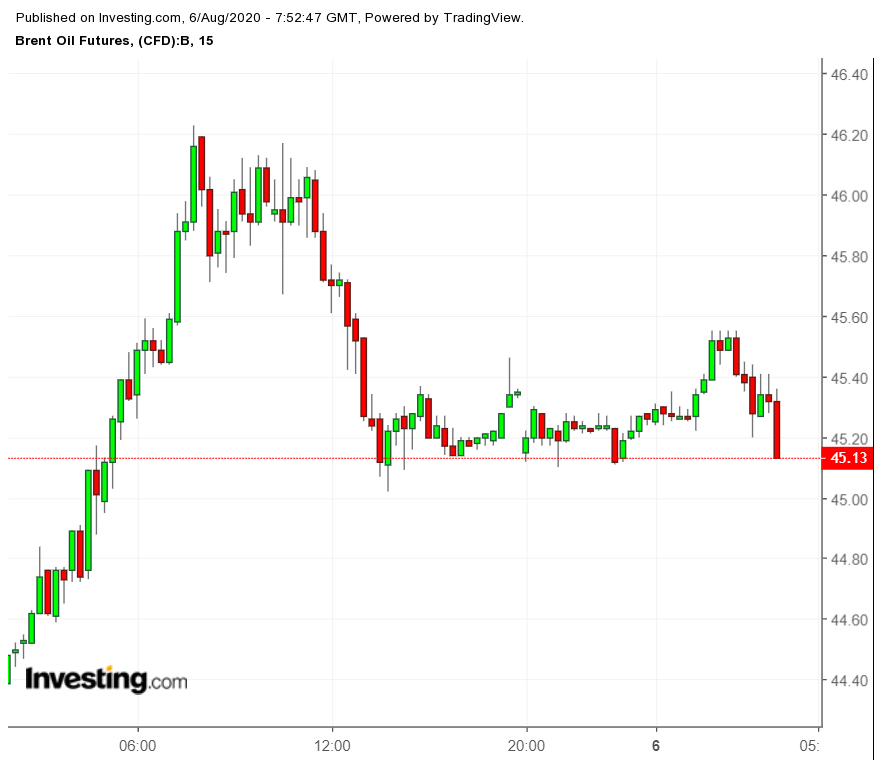 Although Lebanon is not an oil producer and Beirut is not a significant port in the oil trade, prices shot up on the mere possibility that the explosion (which the Lebanese government says was caused by stored ammonium nitrate) was military in nature and could have indicated the possibility of a larger conflagration in the area.
Sentiment To Sour
Positive news for oil prices may have dominated early this week, but the sentiment could be short-lived. Aramco (SE:2222) has delayed issuing its OSPs (official selling prices) for September until at least Aug. 9, even though it usually does this within the first 5 days of the month. The company's explanation is that the delay is due to the Eid al-Adha holidays, which do not end in Saudi Arabia until Aug. 8.
However, Aramco is also considering slashing its prices for crude oil deliverable in September by anywhere from 50 cents to $1 per barrel and many Middle-Eastern oil suppliers follow Aramco's lead in pricing. Such a price cut would signal that demand is not as strong as the Saudis expected. That, along with the increase in oil production from several major OPEC+ players starting in August, could curb this week's oil price optimism.
Market watchers should also keep an eye on the amount of petroleum products supplied in the United States. Inventory levels indicate price movement, but the EIA also tracks the amount of products (gasoline, diesel and jet fuel) delivered to service stations and other suppliers, which can provide a sign of where the market is heading in the future. Last week, these numbers did not look good as products supplied were 13% lower compared to the prior 5 week average.
The oil market has been fairly subdued for the last couple of months, but it cannot stay stable for long. Eventually, it has to move again as conditions change and the economic fallout from the pandemic plays out. Real money is only made when there is real movement.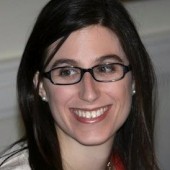 Written By: Ellen Wald, PhD