Oil ministers are converging in Vienna, Austria today for the biannual OPEC and OPEC+ meetings. The oil-exporting countries are expected to discuss a potential cut in production for the coming year. It appears there is a consensus for a cut, but the exact numbers are still under negotiation. Under discussion are total output reductions ranging from 1 million bpd to 1.3 million bpd.
A brief recap
In November 2016, OPEC decided that it would enforce—alongside Russia and any other non-OPEC oil exporter that wanted to join the plan—across-the-board cuts that would total 1.8 million barrels per day. Oil prices were slow to react, but eventually, stored oil was drawn down and supply and demand began to converge. Implementation was not always perfect. Saudi Arabia cut more than its intended allocation, while Iraq and Kazakhstan slightly reduced production but without reaching the level envisaged by their allocations. However, other producers made up for the excess production with natural declines. Output from Venezuela, Angola and now Iran has fallen involuntarily. The reductions from Venezuela and Iran have taken 1.3 million bpd off the market alone.
At the OPEC and OPEC+ May 2018 meeting, the group decided to maintain its overall production ceiling but encouraged producers with spare capacity to overproduce their allocations in order to make sure the market was well supplied when the new sanctions on Iranian oil came into effect in November. Oil prices rose throughout the summer and hit a high in early October, with Brent topping off at just above $85 per barrel.
Since then, oil prices have declined significantly, with Brent just pushing above $62 per barrel. The culprit has been a confluence of factors including rising American supply, investment banks selling off long position, tweets from US President Donald Trump, last minute exemptions for Iranian oil exports and increased production from certain OPEC producers. Saudi Arabia produced somewhere between 11.2 million bpd in the month of November (according to Platts), which is well above its allocation of 10.06 million bpd.
OPEC positions
This brings us to this week's meeting, where a technical committee has recommended that the group cut 1.3 million bpd of production. Despite low prices, consensus is anything but guaranteed. Below is a rundown of the various positions.
Saudi Arabia: Oil minister Khalid al Falih supports a cut but not without widespread support from other producers. He has said that Saudi Arabia will not bear the brunt of cuts alone. This means that the UAE, Kuwait, Iraq, Russia and possibly Kazakhstan all need to agree to cut and actually follow through.
Russia: President Vladimir Putin agreed to extend Russia's participation in the OPEC+ pact, but this does not guarantee any cuts. Russia has not fully secured the cooperation of various Russian oil firms for a cut. This is especially difficult given that these companies made arrangements to increase production. However, Russian production typically declines in the winter months and this may motivate Russia to accept at least a short term cut.
Iran: Iranian OPEC delegates have been expressing displeasure at the way OPEC meetings have been recently conducted. Iran claims that Saudi Arabia and Russia have been making decisions and setting policy for the rest of the group without consulting other members. There is some truth to this, and it is reflected in Qatar's recent decision to leave OPEC in 2019. Iran would like to see cuts specifically from the OPEC members that are overproducing. The country's own output has declined significantly in November: it only produced only 2.98 million bpd in last month, a drop of 310,000 bpd, according to Platts.
Iraq: Iraqi production has remained consistently above its allocation, coming in at 4.76 million bpd in October, though it took a slight dip in November due to inclement weather in the Persian Gulf. Iraq is looking to increase production, specifically from its northern fields. The Saudi oil minister has been to Baghdad several times recently and it is likely that Iraq's endorsement of a cut will be essential to any agreement, particularly considering the country's habitual over production.
The wild cards
Meanwhile, neither Canada nor the United States are involved in OPEC or OPEC+, but both countries have made their presence felt in Vienna. Alberta Premier Rachel Notley's decision to cut the province's oil output starting in January is now a key factor in global oil markets that was not expected. President Trump made his opinion clear in a tweet as the Saudi and Russian oil ministers met privately. He reiterated his desire for low oil prices, saying,
"Hopefully OPEC will be keeping oil flows as is, not restricted. The World does not want to see, or need, higher oil prices!"
The real American presence at the OPEC meeting, however, came in the form of the Special Representative for Iran, Brian Hook. Hook reportedly met with the Saudi oil minister on Wednesday, presumably to discuss the Iran sanctions. How much oil the sanctions will take off the market, and for how long, will play an important factor in OPEC's calculations. The Iranian oil minister had not yet arrived in Vienna when this meeting took place.
In addition to OPEC, market watchers should also pay attention to the EIA's weekly crude forecast, which will be released today.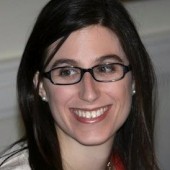 Written By: Ellen Wald, PhD