U.S. Dollar – Will Buyers Return in August?
Kathy Lien | Aug 01, 2020 05:48
Nonetheless, the oversold greenback rebounded on Friday, leading traders to wonder if there will be a more significant recovery next month. U.S. data was mixed, with personal spending rising more than expected but incomes falling. Yet, the fact that there was any upside surprise was enough to lift the dollar. Further gains in the dollar next month is likely to come from profit-taking of overstretched currencies rather than underlying demand for the greenback. Virus cases are ticking higher again in many parts of the world and there are worries that recoveries could slow. Growth will come into central focus next week with a busy economic calendar that includes two monetary policy announcements, three employment reports, Chinese trade data, U.S. ISMs and other market-moving events. 
Investors will be eager to see if the recovery in manufacturing and services continued in the U.S. during the month of July, but the most important release will be non-farm payrolls. Job growth recovered significantly in June after major losses in April and economists are looking for continued recovery in July, but at 2 million, it would be a notable slowdown from last month's 4.8-million increase. Most of the new restrictions in states with suffering from recent spikes in COVID-19 cases were not implemented until mid-July, so it will be interesting to see if job growth slowed in advance of that. If re-hiring continued at a healthy clip, the dollar will bounce, but if it misses expectations, investors will see it as a foreshadowing of what's to come.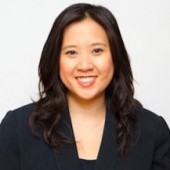 Written By: Kathy Lien